It's been a long while since I've done vendor interviews, but I am often told that they really help Montreal brides to plan for their wedding. So let's continue with some vendor interviews this summer as we prepare for 2021 weddings.
Heads up! Read to the end for 20% off your Basic Invite invitation order!
A few months ago, a bride came to me and showed me some beautiful stunning wedding invites from the Basic Invite website. She told me to check them out. I did and was pleasantly surprised by their website! It's a great company so I think you should learn more about them too. I know it's an online company and not local to Montreal, which I have never featured before, but they really make it super easy for couples to design and order their wedding invitations with little hassle and worries.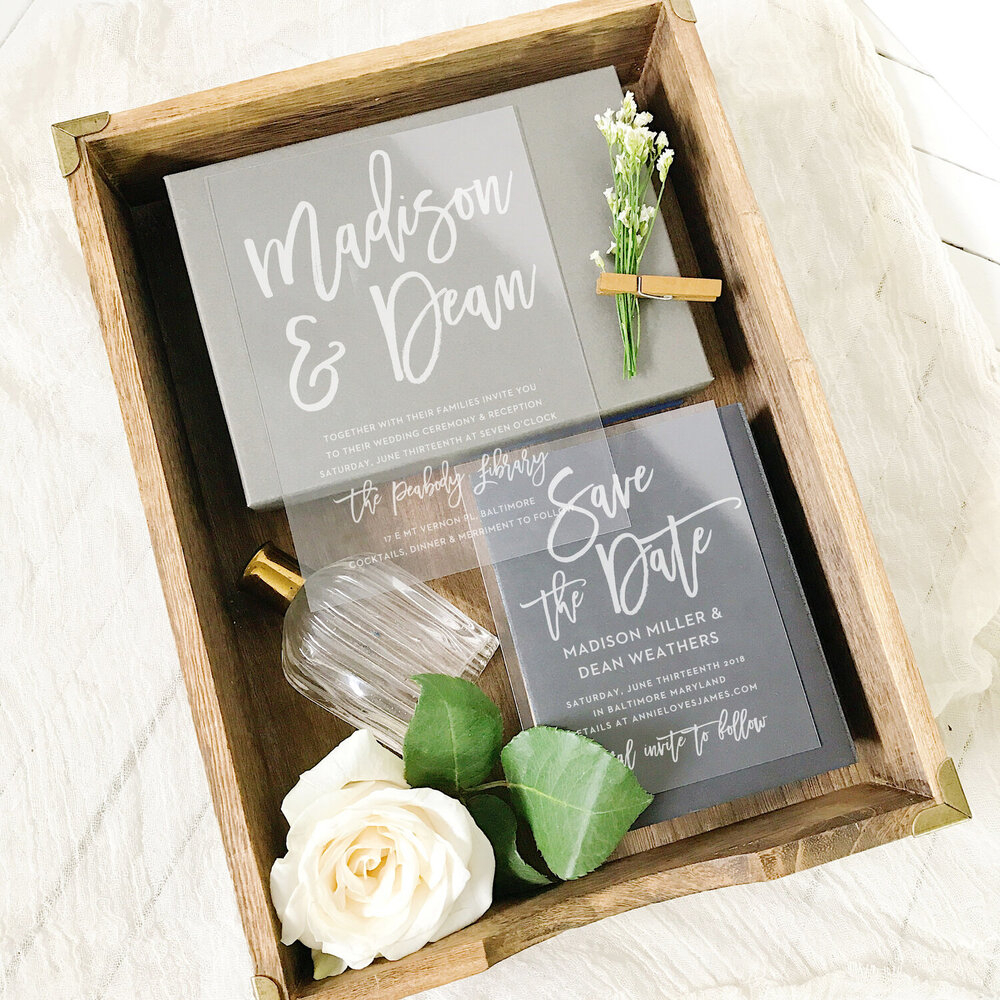 CAN COUPLES ORDER INVITATION SAMPLES BEFORE PLACING AN ORDER?
"Yes, of course! Basic Invite allows couples the ability to order a printed sample of their wedding invitation with their actual information on it. With this amazing option, they can see the card's paper quality and how it will print before they commit to ordering. We want to make sure our couples are happy before they commit to their invite order."
DO YOU HAVE MANY DESIGN OPTIONS?
"We have over 900 wedding invitation designs! Each of our wedding invitation designs is part of a full set. That means you can easily match all your pieces of stationery and have a cohesive design throughout your wedding from save-the-dates, wedding invitations, insert cards, wedding menus, wedding ceremony program, and even matching personalized thank you cards!"
WHAT ARE THE DIFFERENT COLOR OPTIONS YOU OFFER?
"We also have almost unlimited color options to choose from. We're one of the few websites that allow customers many color choices with instant previews online as you create your design. You can change the color of each element on a card with over 180 colors so your stationery can be exactly how you want them to be down to the littlest detail. This is what sets us apart from any other online stationery company and is our biggest draw.
Even for envelopes, we have over 40 different colors so they can make their invitations stand out even before it is opened. All of our envelopes are peel and seal so the envelopes can be closed quickly and easily without hassle."
TELL US ABOUT YOUR WEDDING INVITATION WEBSITES.
"We offer free wedding websites too and they're completely customizable! They're mobile-friendly and super easy to use. You can instantly upload all of your wedding details, along with images, and a convenient map with directions for your guests. We also have a array of 180 custom colors to choose from with a design suite to match your wedding invitations!"
WHAT OTHER SERVICE DO YOU OFFER ON YOUR WEBSITE?
"We have another free service our couples can take advantage of to save them lots of time and money. We have a free address collection service with just 3 simple steps. Couples and share a link via social media or email, guests will enter in their mailing address AND the best thing is that we print the guest addresses on the invitation envelopes FOR FREE!"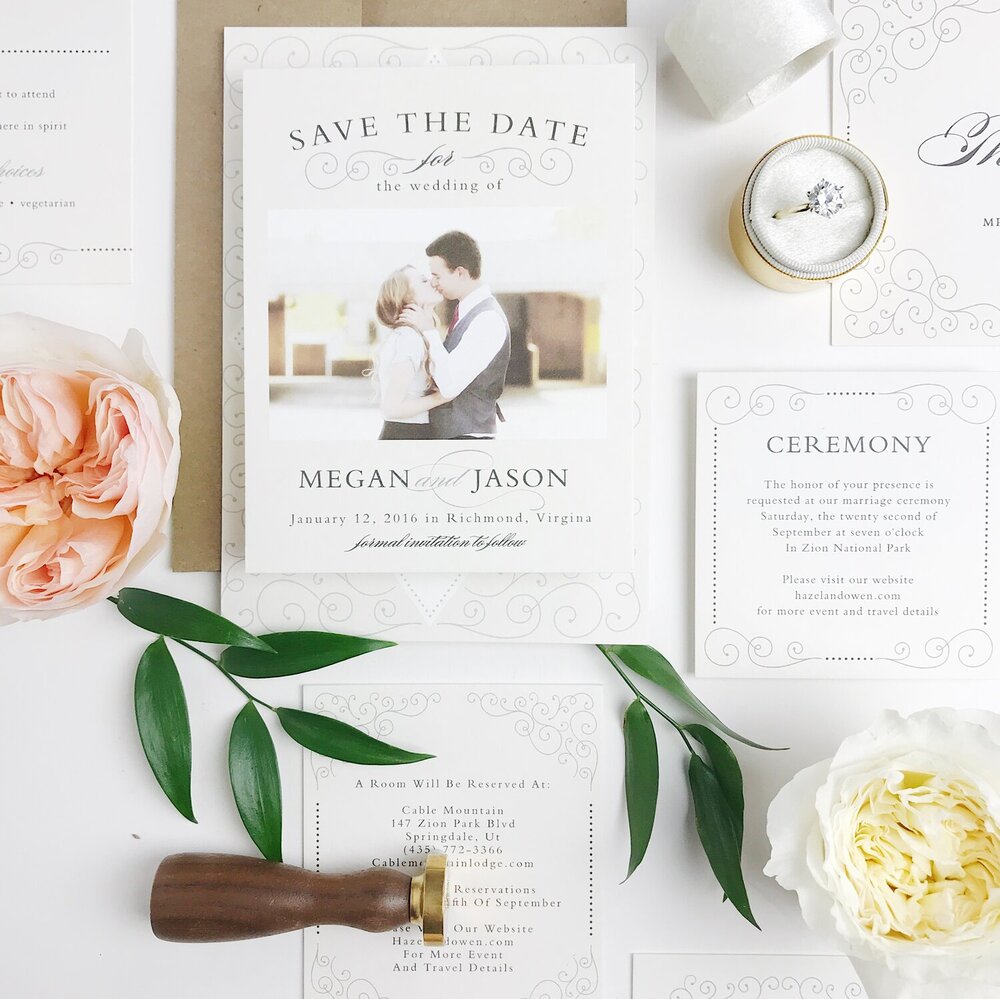 Amazing! So many free options are offered by Basic Invite at affordable prices! Do check them out on their website: https://www.basicinvite.com and their social media account:
Facebook | Pinterest | Instagram | Twitter
Full disclosure, I do get a small commission if you order with my code so it's a win-win <wink>
If you liked more of these vendor interviews and spotlights, do comment below and let us know who you'd like me to interview!
ALSO! You can download a printable PDF checklist for all things invitations & stationery here.
Happy planning!